Let's all remember to have fun and do some birding during the meeting over these three days. We hope that these tips can help you experience the meeting as a birding experience.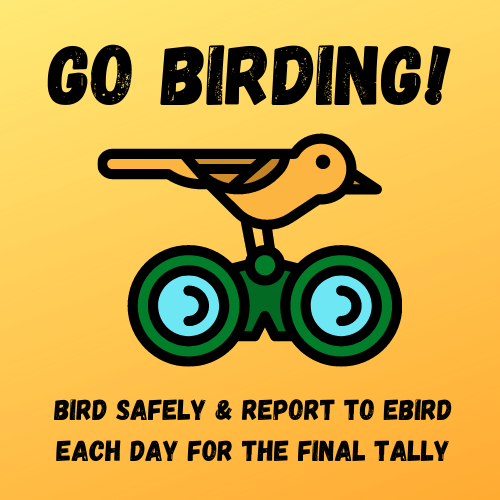 Be safe! - bird at home or somewhere you can practice safe distancing.
Bird mindfully - review this list of best practices from our friends at eBird.
Use eBird - your sightings will be added a cumulative list (see below) of all species seen in Kentucky during our meeting.
Take photos - for documentation, for your records, and to submit for inclusion in our daily photo albums.
Share your thoughts - add your short birding stories to our comments section.
Have fun - the most important part of birding!
A cumulative weekend birding list is being assembled from eBird data. Click here to see the most recent update of the Kentucky weekend bird list. The final list will be entered on Monday morning.
Good birding to all! (Also featured in the Young Birders Zone).
Keynote Address: Appalachian Mountain Joint Venture - Overview and Focal Landscapes
Presented by Todd Fearer
Run time: 29:04
We are pleased to present Todd Fearer, who will give our Keynote Address.
Todd joined the Appalachian Mountains Joint Venture (AMJV) in 2010 as the Science Coordinator and became Coordinator in 2012. Prior to working with the AMJV, he was an assistant professor at the University of Arkansas' School of Forest Resources. He received his B.S. in Wildlife and Fisheries Science with minors in Forest Science and International Agriculture from Penn State University. He then went on to obtain both his M.S. and Ph.D. in Wildlife Science from Virginia Tech. Todd's office is located in the Virginia Tech Corporate Research Center with the VA.
Click the link below to enjoy Todd's address.
Kentucky Fauna and a Comet
Presentation by David Lang
Run time: Self paced or about 9 minutes on play
Here David shares a look at some of his favorite fascinating fauna found in Kentucky.
Click below to see his work. Enjoy!
Discover one Bird, Save a Thousand
Presentation by Doug Wechsler
Run time: 14:35
Doug Wechsler is a nationally recognized and much-awarded nature photographer and author. He is the former director of VIREO, the Visual Resources for Ornithology, at the Academy of Natural Sciences in Philadelphia. As curator of this photo collection, Doug traveled to all corners of the world in search of rare and unknown birds. He is the author of dozens of children's nature books, including the series Really Wild Life of Frogs; Really Wild Life of Birds of Prey; Really Wild Life of Snakes, and many others. His books, articles, and photos are admired by naturalists around the United States. He has received numerous scientific awards for his writings and photographs.
Doug's program for KOS describes how the discovery of a new species of antpitta in Ecuador catalyzed the formation of a national system of wildlife refuges. Today, the Jocotoco Foundation protects over 50,000 acres of tropical habitat, home to over one thousand bird species.
Steve's Bird Quiz - Day 2
Presented by Steve Kistler, KOS Member
Run time: Self paced
This is the second day, and Steve's quiz gets a bit more challenging today. And yes, the quiz tomorrow will be even a bit tougher than this.
Click the image below to try the day two quiz!
Assessing the Influence of Telecommunication Towers on Osprey Nesting in Western Kentucky
Presentation by Gage Barnes, KOS Grant Recipient
Run time: 16:02
Gage is a grant recipient from the KOS Burt L. Monroe, Jr. Avian Research Fund. In this video Gage provides a report on his study of how Osprey nesting success is affected by the presence of Telecommunication Towers in their habitat areas.
Click below to view Gage's report
Birding is for EVERYbody! Part 2
Presentation by Freya McGregor
Run time: 28:48
Now that we've learnt what we can do as individual birders to make bird watching more welcoming and inclusive, join Freya McGregor to learn about programs and initiatives which do this really well. We'll delve into programs that are explicitly aimed at being accessible and welcoming for birders who are Black, Indigenous and People of Colour, birders who identify as LGBTQIA+ and birders with a disability, in the hope you will be inspired to create a similar program at your bird club or Audubon chapter. More ideas, resources and links to the resources mentioned during the presentation can be found here.
View Freya's video below
Bird Names for Birds
By James Wheat
Run time: Self paced
There has been a recent change in the common name of the McCown's Longspur, which is now called the Thick-billed Longspur. The new name is descriptive and useful in identifying this bird in the field; the eponymic bird name wasn't. Bird names which honor people are also known as honorifics.
Changing the common names of birds is done under the auspices of the American Ornithological Society's North American Classification Committee (NACC). Changes are not taken lightly, and things don't happen overnight. From the revised Guidelines for English Bird Names:
While continuing to emphasize the fundamental nomenclatural principle of stability, the Committee sought to avoid perpetuating harm and placed greater emphasis on present-day societal standards, demonstrating a willingness to reconsider name change proposals as societal standards change.
Try your hand at updating some Kentucky bird names. (Also featured in the Young Birders Zone).
Photo Album - Day 2
Photos by You, KOS Members and Guests
Presentation by Meg Brown, KOS Member
Run time: Self paced
Please enjoy our album of photos taken today (9/19/2020), on day two of our meeting. These are selected photos submitted by members and guests.
Be sure to check back in on both the Day One album and today's album again later. Photos taken on Friday, Saturday and Sunday will continue to be added to their respective albums as we receive them, even after the meeting has ended. Let's keep those photos coming in!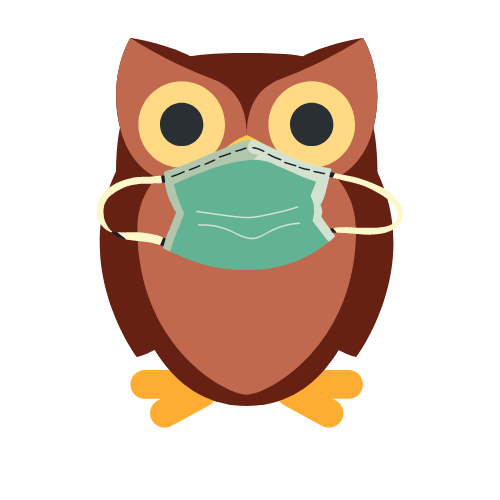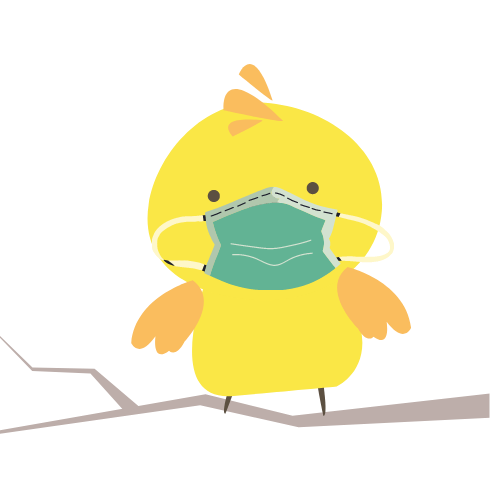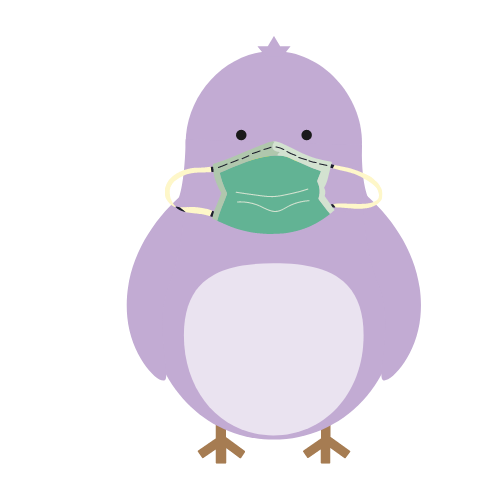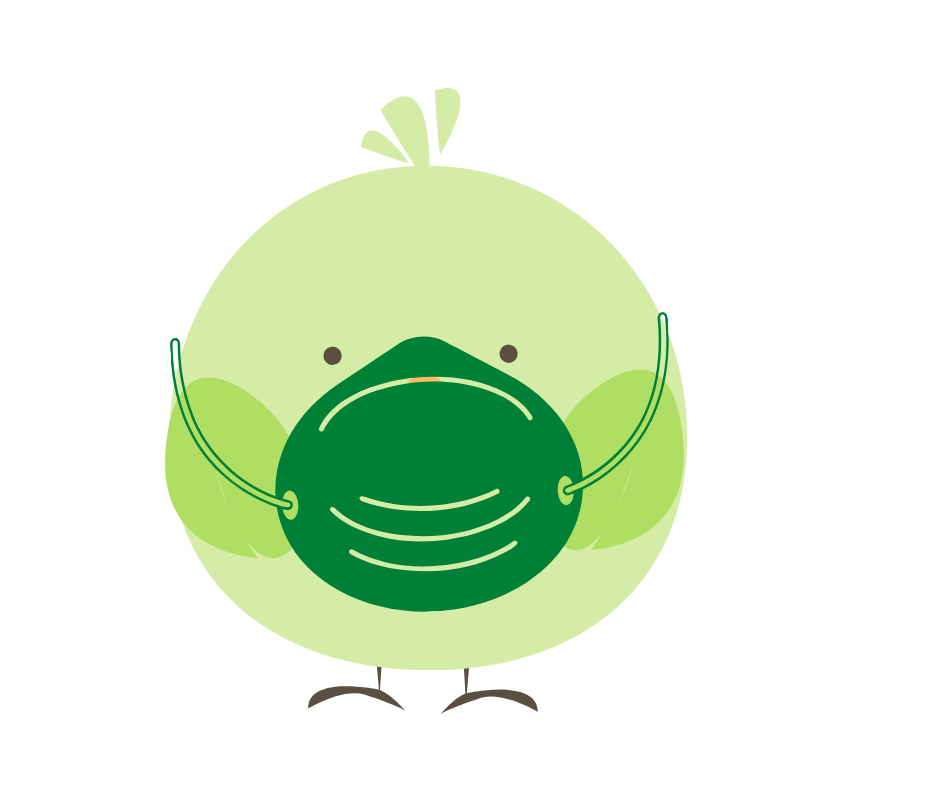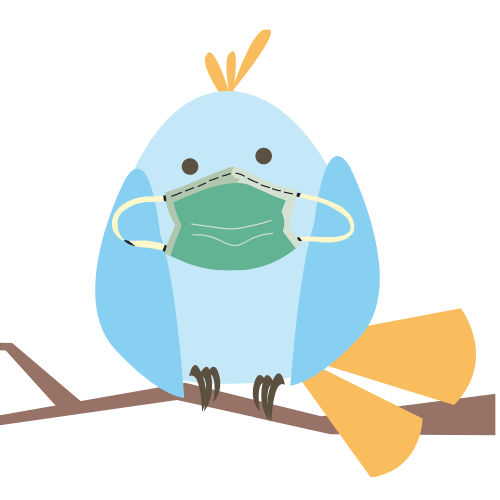 Copyright Kentucky Ornithological Society 2020
Notice: All images, video and other content is owned by and copyrighted by the original contributors.
Any use of these materials is prohibited without the expressed written permission of the owners.