The Kentucky Warbler
Two years after its inception, the Society initiated publication of a quarterly newsletter, The Kentucky Warbler, named for the only bird that bears the name of our state. At that time and for some years afterwards, it consisted of four small issues of four pages each, but over the years the newsletter evolved into more of a journal. Now, nearing its 100th year of existence, the journal has grown to include color photography, and in some issues, more than 100 pages of content.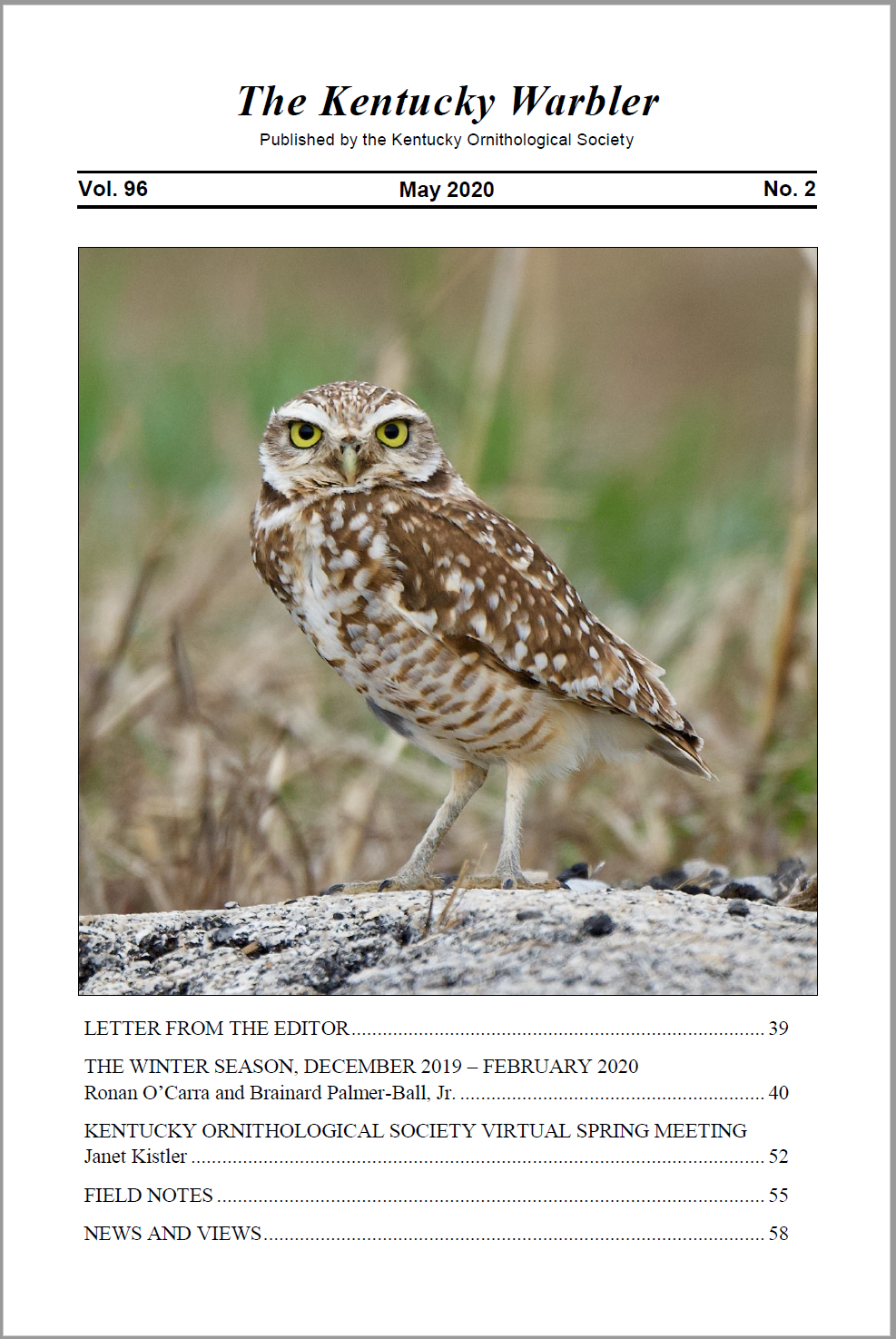 In addition to all members and paid subscribers, the publication is also provided to 23 state and national societies with whom an exchange of publications is maintained by the University of Louisville's Ekstrom Library. Beginning in 2012, members have had the option to receive their issues in digital format.
Our quarterly publication is well known all over the country, and its articles are abstracted in Biological Abstracts and other standard bibliographical publications.