Past KOS Meetings
KOS Meetings - General Information
Upcoming KOS Meetings
We were able to hold a live, in-person meeting in spring of 2022! It was wonderful to get together with our fellow birders after our four previous meetings were severly restricted by the COVID-19 pandemic.
Of our five most recent KOS Meetings (including spring 2022) three could not be held live and in-person. These were spring and fall meetings of 2020, and the spring meeting of 2021. We scheduled and planned a normal in-person KOS Meeting for Septermber of 2021, but again conditions related to a COVID surge forced us to alter our plans and cancel all indoor meetings and events. At least attendees were able to gather for the fall field trips in a small return to normalcy.
And even during the three virtual meetings we still found a way to enjoy birds together. At the virtual meetings we highlighted many contributions from members and other volunteers, whose work made the meetings fun, exciting and informative.
---
KOS 2022 Spring Meeting Recap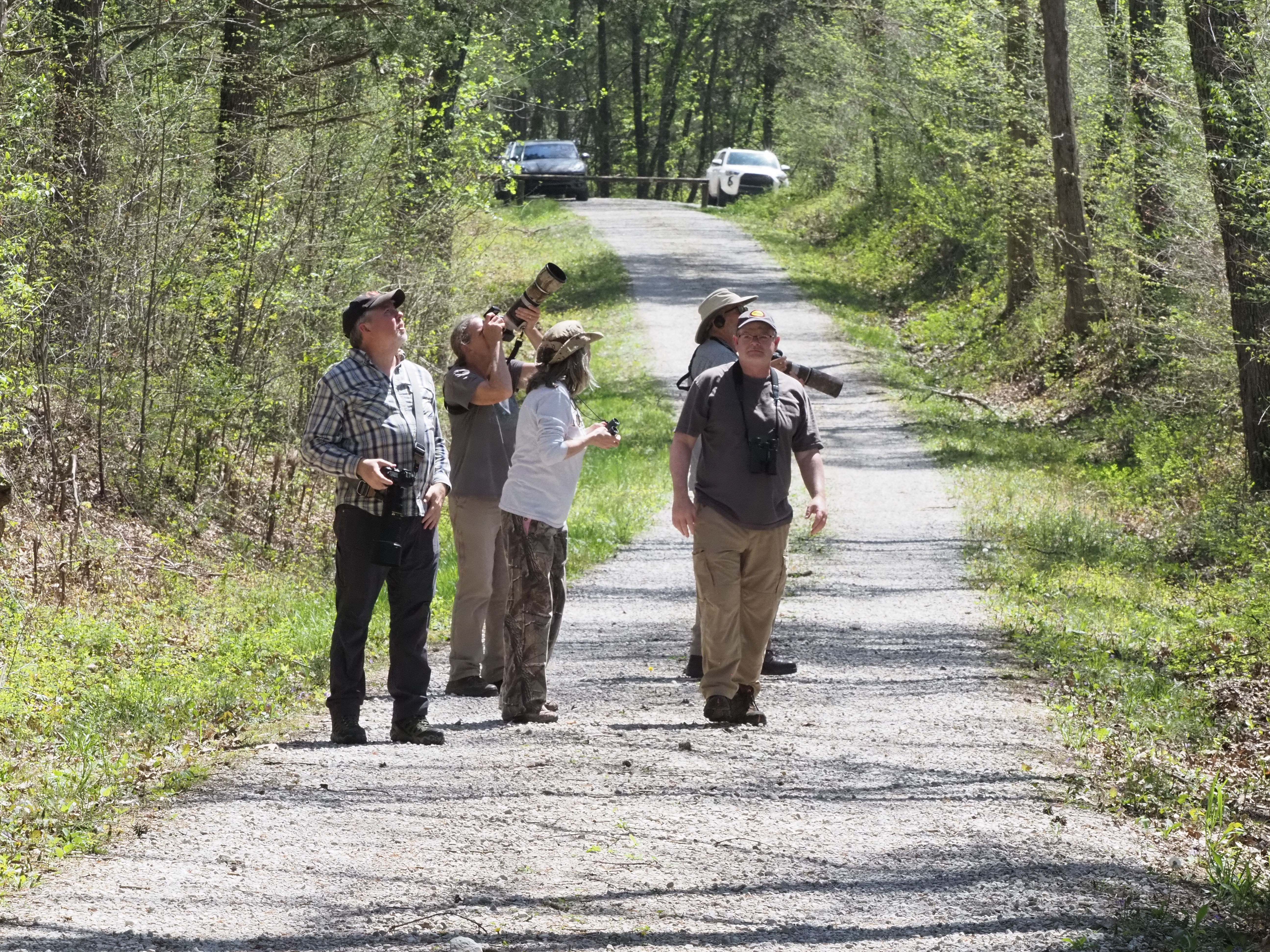 The spring meeting was hosted at Barren River Lake State Resort Park over the weekend of April 22 through 24. We enjoyed spectacular weather, nice waves of spring migrants and the pleasure of seeing old friends and meeting new ones. Field trips started Friday afternoon and continued through Sunday afternoon. Many field trips ventured to the Mammoth Cave National Park hotspots, while others stayed near or within Barren River Lake State Resort Park. McElroy Lake and Chaney Lake were well birded.
We will present some memories and facts from our 2022 Sping Meeting here as they become available over the next few days. So, check back here for updates to the following items:
Photo Album
Meg Brown has created a weekend photo ablum for our enjoyment. She originally requested that photos be sent to her no later than 4/25/2022, but we still welcome any photos taken during the weekend by attendees of the meeting. We will add new photos to the end of the slideshow as we receive them.
Submit weekend photos to Meg.Brown@birdky.org and include the following information:
Subject of photo (bird, flower, butterfly, etc.)
Name of photographer
Date of photograph
Location of photograph
No watermarks, please.
eBird Trip Report
KOS has an eBird trip report for the weekend's birding efforts. Please keep in mind that the list of species and tally of birds found here might not match the Weekend Bird List (below).
KOS 2022 Spring Meeting eBird Trip Report: https://ebird.org/tripreport/49226
Weekend Bird List
Attendees also compiled a weekend birdlist during the Saturday evening meeting, which was updated with additional species from Sunday outings. Please keep in mind that the list of species and tally of birds found here might not match the eBird Trip Report (above).
The 2022 spring weekend list of 138 species can be viewed by clicking the button below.
Saturday Evening Keynote Speaker
We were delighted to host Nathan Pieplow as our keynote speaker. Read on to learn more about him and the subject of his presentation.
The language of birds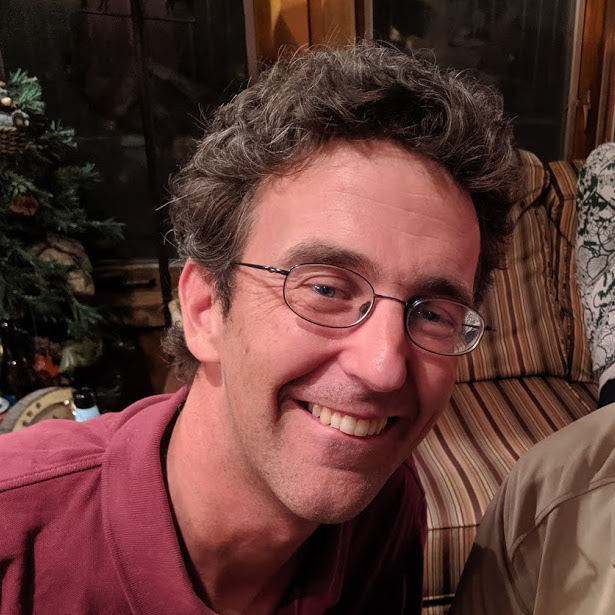 All around us, the birds are constantly telling us who they are and what they are doing. In this talk for any audience, Nathan Pieplow unlocks the secrets of their language. You'll listen in on the pillow talk of a pair of Red-winged Blackbirds, and learn the secret signals that Cliff Swallows use when they have found food. You'll learn how one bird sound can have many meanings, and how one meaning can have many sounds—and how, sometimes, the meaning isn't in the sounds at all. This talk from the author of the Peterson Field Guide to Bird Sounds is an accessible, entertaining introduction to a fascinating topic.
Nathan Pieplow is the author of the Peterson Field Guide to Bird Sounds, published in two volumes, Eastern (2017) and Western (2019). An avid bird sound recordist and videographer, he is the author of the bird sound blog Earbirding.com, a board member of the Bird Conservancy of the Rockies, an author of the Colorado Birding Trail, and former editor of the journal Colorado Birds. He teaches writing and rhetoric at the University of Colorado in Boulder.
---
KOS 2021 Fall Meeting Recap
The meeting activities were curtailed by a surge in COVID infections in the state and the area around Kentucky Dam Village State Resort Park. All Indoor meetings and events were cancelled, but the planned outdoor activities did take place. These included group walks on field trips and a big sit.
This brief field report was provided by James Wheat.
"This weekend's KOS field trips were interesting and well worth the few raindrops we felt during the past three days. Eighteen members and four guests ventured into four counties in western Kentucky: Livingston, Lyon, Marshall, and Trigg.
We enjoyed visits to numerous places including Green Turtle Bay, KY Lake Scenic Drive, Jonathan Creek Embayment, KY Dam Village SRP, and various hotspots on the Land Between the Lakes, as well as the Dams. There were a few interesting gulls and shorebirds, and a nice array of passerines, particularly warblers."
The full weekend list of 129 species found, plus breakdowns by county, can be viewed by clicking the button below.
KOS Virtual Meetings
Follow the links below to enjoy days worth of archived presentations from our three virtual meetings.
KOS Virtual 2021 Spring Meeting
KOS Virtual 2020 Fall Meeting
KOS Virtual 2020 Spring Meeting